To quote professional zoologist Jim Fowler, "The biggest challenge is how to affect public attitudes and make people care." When a small startup has a big idea, they run into an even bigger challenge. They want to change the public attitude towards charities and engage people on multiple levels, but it won't happen unless they come up with a solution. SitePen understood the challenge, and better yet, had the expertise to help the startup be successful.
ChallengeStar
Imagine if the ice bucket challenge was located in one place on the internet where everyone uploaded their entry and could search in one place. Or if you're a charity, imagine having the ability to manage all of your media, finance and the challenge itself through one website! The user experience for everyone involved would be excellent! Well, ChallengeStar did just that.
ChallengeStar's mission is to make the world more charitable by transforming fundraising into engaging opportunities for people to learn, participate and contribute to issues they care about in their communities via social media. ChallengeStar strives to create innovative products that capitalize on how people share socially and translates those behaviors into tangible social good.
The first Challenge
Before ChallengeStar could start providing this unique experience to its users, it had to overcome its own set of challenges. With only one engineer and a mountain of features spec'd for development, this Miami-based startup needed one thing for certain: a proven development team with the knowledge and skill to deliver a technically performant platform that could sustain a highly-trafficked mobile website.
Solution
The SitePen team worked closely with ChallengeStar to fully understand the designs and went to work, applying its agile methodology and team of skilled engineers to get the job done. The development project entailed building a robust hybrid application container, an efficient mobile application controller and many interactive components to create a refined and meaningful user experience.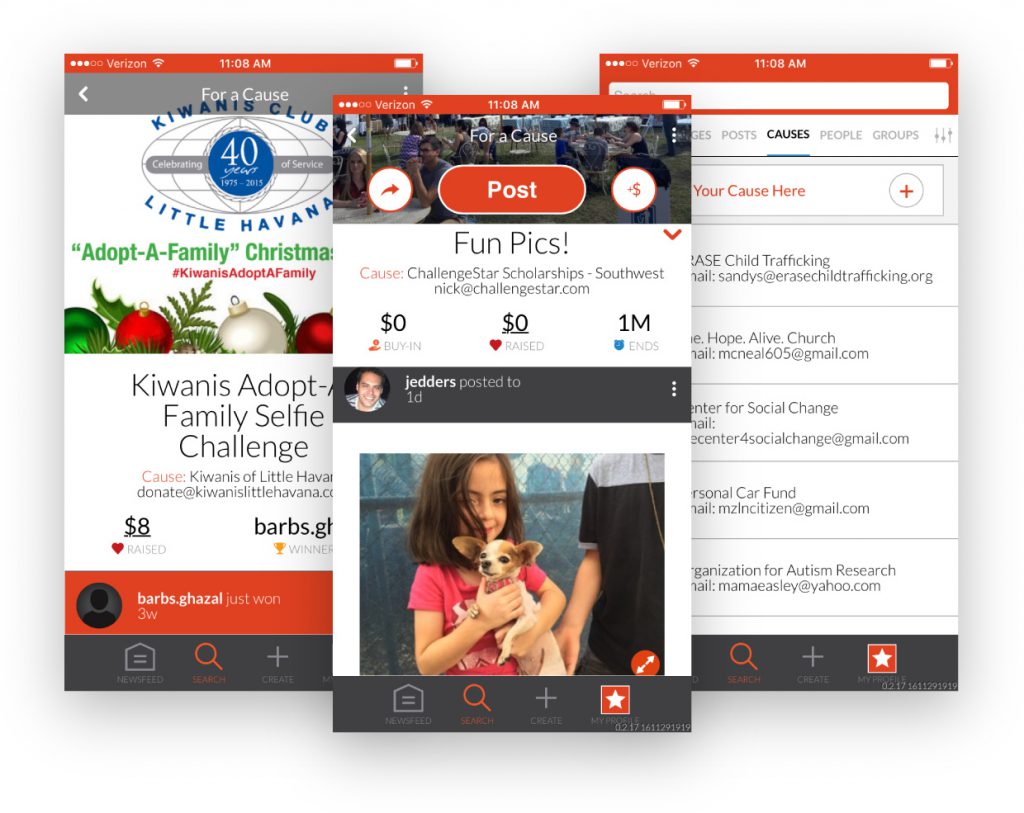 Impact
With its new app, ChallengeStar is well-positioned to ease the difficulty of traditional fundraising and level the playing field for nonprofits. Organizations can now use the ChallengeStar application as an engagement tool for promoting competitive games and exciting contests, raising awareness on important causes and ultimately increasing the amount of charitable donations through user participation.
"In the beginning, ChallengeStar had just one engineer, but after partnering with SitePen, we had a skilled engineering team and a seasoned project lead managing the development details with me. It was a quick ramp-up."

– Jed Royer, ChallengeStar
Learn more about ChallengeStar as they continue to raise awareness, raise money and raise the bar!