A quintessential British tradition is the pub quiz, a test of a group's knowledge of obscure facts and trivia, typically shared over dinner and drinks at a pub. In the era of the smart phone, pub quizzes have needed to implement strict no phone policies to make sure people are answering from their knowledge rather than their computer.
At the HalfStack conference last November, we sponsored a JavaScript PubQuiz, and this summer, we sponsored a second event in partnership with the London Ajax User Group, which was a stand-alone JS Pub Quiz at the Doggett's Coat and Badge pub along the Thames River in London.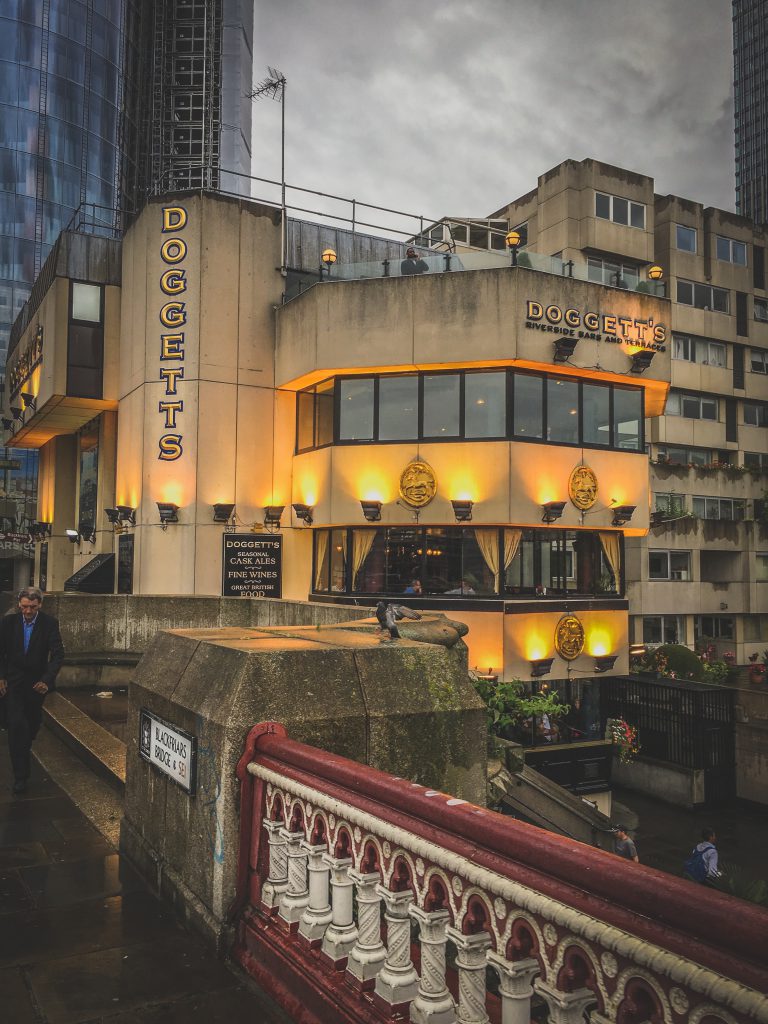 Six teams of four developers competed for conference and training passes, but the prizes were secondary to the challenge of showing off knowledge of obscure JavaScript questions. SitePen's CTO, Kit Kelly was the quiz master, responsible for refining and delivering the questions. Kit enjoys a weekly non-JS pub quiz at his local pub, so he understands what makes for a good pub quiz. I spent time mingling and laughing as the team's struggled with some of the more ridiculous questions, and took some photos of the event.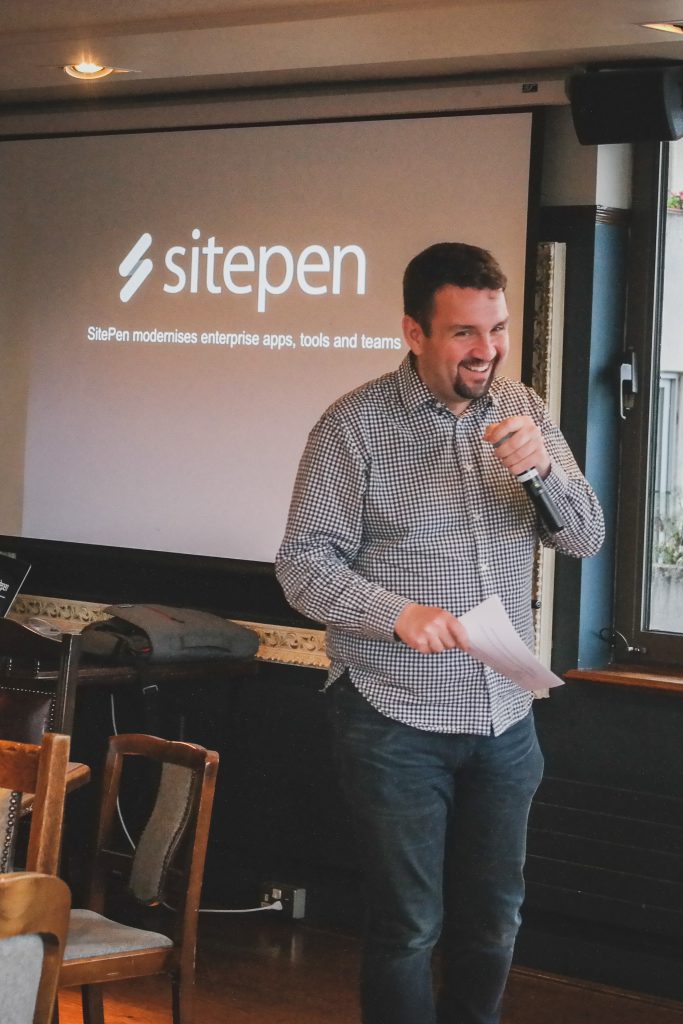 My favorite question was the ultimate JavaScript troll, "tabs or spaces?", followed by a list of JavaScript luminaries, where the team needed to answer which indentation format was preferred by each. The final portion of the question was "and what is the right answer". Twilio's Phil Nash agreed:
The "tabs vs spaces" round at the @london_ajax JavaScript pub quiz are the hardest questions I've ever had to answer.

— Phil Nash (@philnash) June 28, 2016
I contributed a few questions for the quiz, with the most cruel being one that asked attendees what the maximum height of a DIV element is in certain browsers. This is something you should know if you ever need to build a virtual scrolling element as dgrid.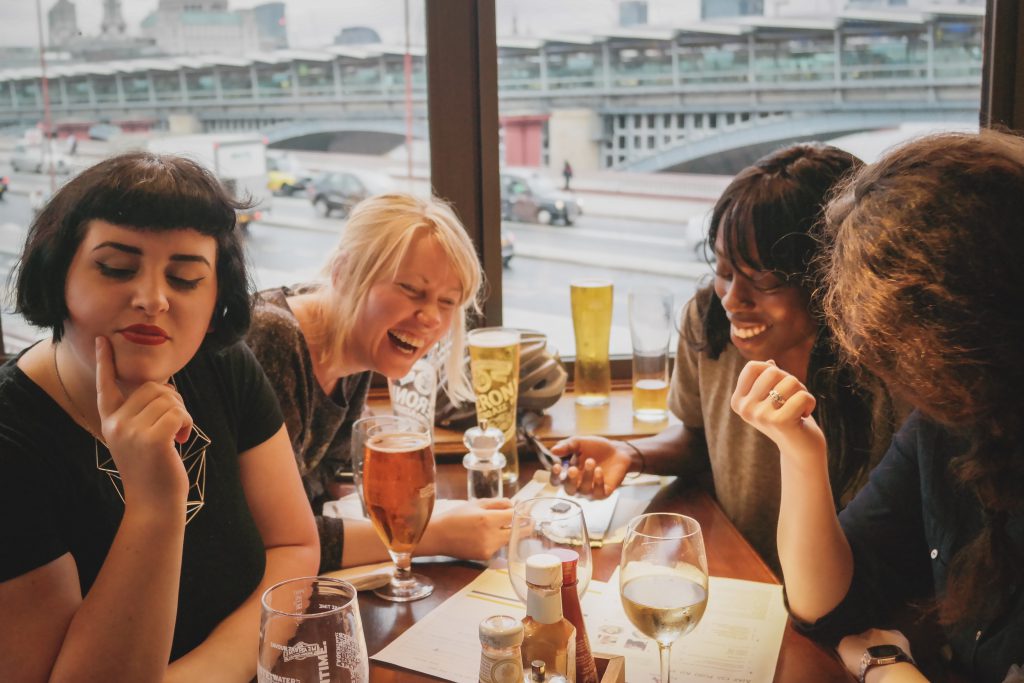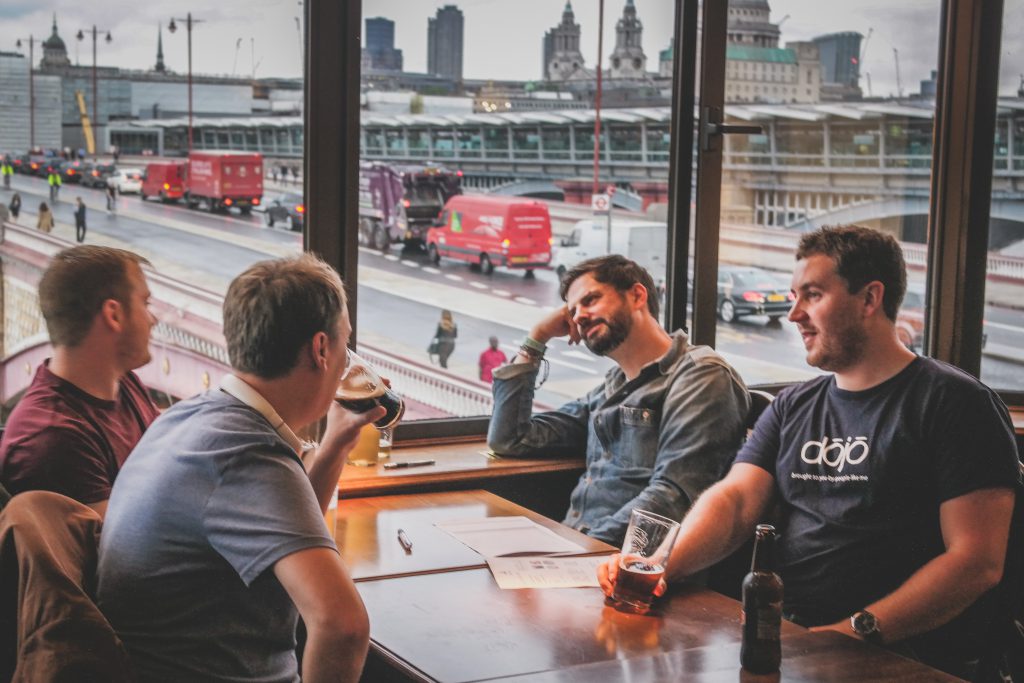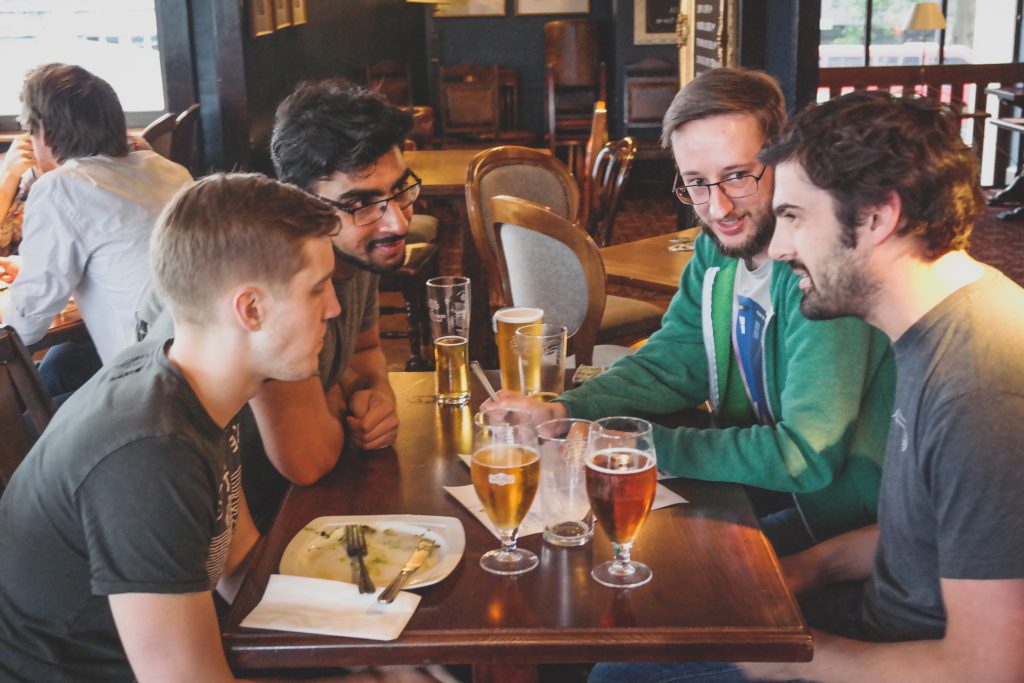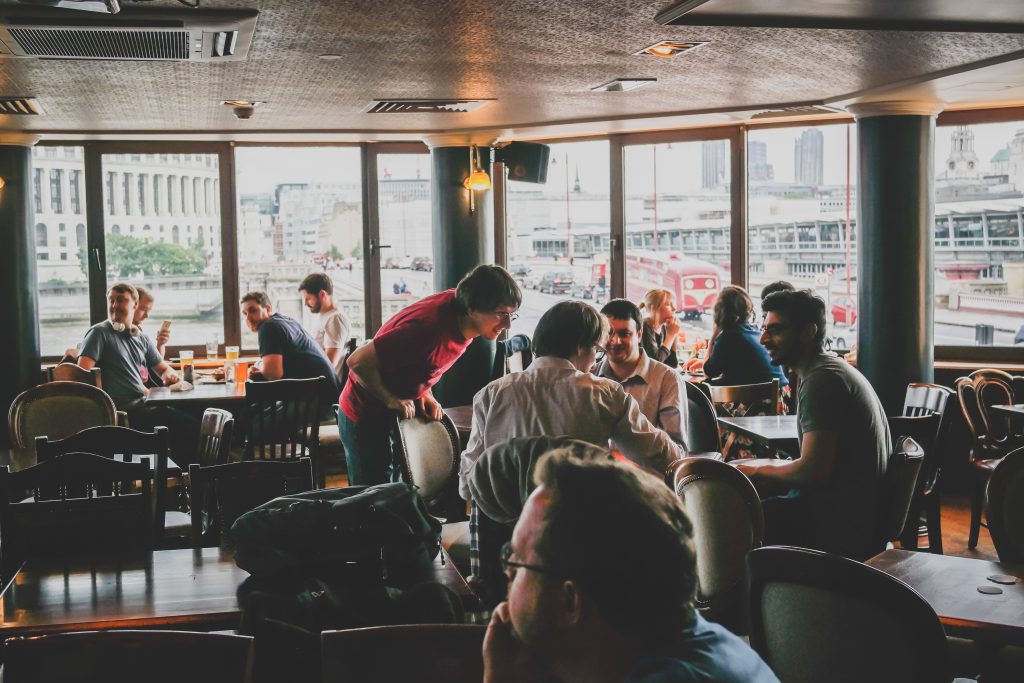 We greatly enjoyed the event, as it was a fun opportunity to spend a few hours with fellow JavaScript engineers, at a great venue.
We'll return on November 18th at the second HalfStack conference, which will again have a JS PubQuiz as part of the conference afterparty.