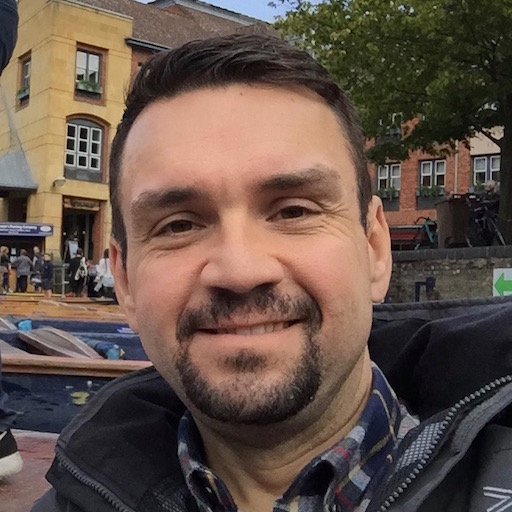 In line with SitePen's continued growth, we're excited to announce that Kitson Kelly has joined the SitePen team as our new Chief Technology Officer. Kitson, who usually goes by just Kit, brings a wealth of technical knowledge and engineering leadership, as well as some interesting British humour to the table.
Formerly, as Head of Technology at NOW TV, a popular, highly rated alternative to Netflix and Amazon Prime in the UK, Kitson led multiple engineering teams, innovating and solving technology challenges, to deliver the fastest growing, video streaming service in the UK. Prior to NOW TV, Kitson directed several large scale, integral initiatives at Sky, implementing solutions and efficiencies throughout its multi-million pound engineering organization.
In addition to these successes and with over a decade of solution architecture and consulting experience, Kit is an avid contributor to the Dojo Toolkit and a respected voice in many open source communities. (Right out of the gate at SitePen, he landed a useful source map code coverage transpiler, remap-istanbul, and generated a ton of excitement in that community!)
With the flurry of activity around ES6 and TypeScript, the highly competitive application framework space and the growing number of opinions shaping the web technology landscape, SitePen is more focused than ever on meeting the many consulting needs of our enterprise customers. Adding Kitson's vast enterprise technology experience to our leadership team was an easy decision when faced with balancing the needs of our customers and the demands on our team to actively direct and participate in the world of open source tooling.
Joining in our excitement (and relief!) of having more hands on deck, Dylan Schiemann, SitePen's CEO, had this to say about Kit joining the company: "Kit's passion for the open web and focus on pragmatic solutions in complex applications fits perfectly with our mission of building scalable, sustainable applications for the enterprise, using the best open source tools available."
You'll be seeing more of Kitson in action on the SitePen engineering team and in the open source community at large. Welcome, Kit!
Catch up with Kit on Twitter @kitsonk.